AQ-WATCH products use a variety of satellites and in situ datasets and models. Each of them is detailed below.
CAMS data
---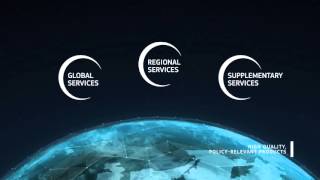 CAMS global emissions inventory is updated to the most recent year by CNRS. Any available national emission inventory, that will be considered to provide better quality information for the target regions, will be integrated with the CAMS inventory using the HERMESv3 system.
The emissions dataset will be provided following the NetCDF-CF convention. Detailed metadata for each dataset will include general information (spatial coverage and resolution, time coverage, etc.), detailed description of the dataset and methodology used for emission calculation and complete references and links to original data sites.
---
Models
---
The services will build on Copernicus products but provide much higher resolutions compared to the ~44 km (0.4o) of CAMS-global products.
Model output will be in NetCDF-CF compliant and GRIB files. No metadata is automatically generated by the models. However, the modelling teams will be asked to follow specific requirements with regard to, e.g., data structure, file content, variable names, units and global attributes, structure and names of directories and files. Details on modal output requirements will be identified based on past experience in model intercomparison projects (e.g., MarcoPolo-Panda, CMIP5). The models that will be used in AQ-Watch and the groups providing the model outputs are:
SILAM Model Results (provider: Finnish Meteorological Institute)
MONARCH (provider: Barcelona Supercomputer Center)
WRF-Chem (provider: Max Planck Institute for Meteorology, MPG and University Corporation for Atmospheric Research (UCAR))
CHIMERE (provider: Beijing Computer Center and University of Chile)
LOTOS-EUROS (provider: The Netherlands Organisation for Applied Scientific Research (TNO))
SIRANE (provider: Beijing Computer Center)
BOXMOX (provider: University Corporation for Atmospheric Research (UCAR))
---
Satellite data
---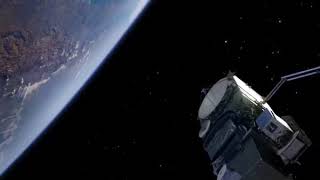 AQ-WATCH makes use of a large number of datasets retrieved from the satellite-based instruments which are available via WEkEO Copernicus Data and Information Access Services (DIAS), when fully operational. Satellite data used in the CAMS project, are for example SLSTR, TROPOMI, IASI, GOME-2 on EUMETSAT/ESA satellites as well as OMI, MODIS, MOPITT, VIIRS, SEVIRI GOES from NASA/NOAA satellites.
The available CO, NO2, NH3, SO2, HCHO, O3 and AOD datasets will be prepared for analysis and visualization.
All the extracted data will be made available to the consortium for use in the different WPs through the ECCAD (eccad.aeris-data.fr) database. ECCAD is an official database of the Copernicus Atmosphere Monitoring Service and has already been used by different projects as a working database.
---
In situ data
---
to be developed
---
---