AQ-WATCH products use a variety of satellites and in situ datasets and models. Each of them is detailed below.
CAMS data
---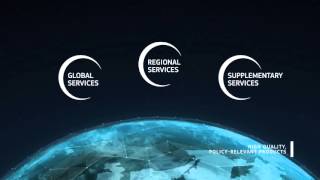 The Copernicus Atmosphere Monitoring Service (CAMS) reanalysis used for the global atlas is the latest global reanalysis dataset of atmospheric composition produced by the European Centre for Medium-Range Weather Forecasts (ECMWF). It consists of three-dimensional atmospheric composition fields, including aerosols and chemical species. The dataset covers the period 2003–2020 and is constantly updated. Satellite retrievals of total column CO, tropospheric column NO2, aerosol optical depth (AOD) and total column, partial column and profile ozone retrievals are assimilated in the ECMWF's Integrated Forecasting System. The reanalysis has an a horizontal resolution of about 80 km and provides chemical species at a temporal resolution of 3 hours. The CAMS reanalysis is a dataset that can be used to compute climatologies, study trends, evaluate models, benchmark other reanalyses or serve as boundary conditions for regional models for past periods.
---
Models
---
The services will build on Copernicus products but provide much higher resolutions compared to the ~44 km (0.4o) of CAMS-global products.Model output will be in NetCDF-CF compliant and GRIB files. No metadata is automatically generated by the models. However, the modelling teams will be asked to follow specific requirements with regard to, e.g., data structure, file content, variable names, units and global attributes, structure and names of directories and files. Details on modal output requirements will be identified based on past experience in model intercomparison projects (e.g., MarcoPolo-Panda, CMIP5).The models that will be used in AQ-Watch and the groups providing the model outputs are:
SILAM Model Results (provider: Finnish Meteorological Institute)
MONARCH (provider: Barcelona Supercomputer Center)
WRF-Chem (provider: Max Planck Institute for Meteorology, MPG and University Corporation for Atmospheric Research (UCAR))
CHIMERE (provider: Beijing Computer Center and University of Chile)
LOTOS-EUROS (provider: The Netherlands Organisation for Applied Scientific Research (TNO))
SIRANE (provider: Beijing Computer Center)
BOXMOX (provider: University Corporation for Atmospheric Research (UCAR))
---
Satellite data
---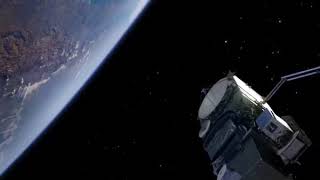 AQ-WATCH makes use of a large number of datasets retrieved from the satellite-based instruments which will be available via WEkEO Copernicus Data and Information Access Services (DIAS), when fully operational.Satellite data used in the CAMS project, are obtained by different instruments, for example Sentinel-3 and MODIS for aerosol optical depth (AOD) and OMI and TROPOMI for NO2. The available datasets will be prepared for analysis and visualization.
---
In situ data
---
In situ data with observations monitoring the state of the atmosphere are downloaded and processed on a regular basis. Currently data from three networks are retrieved, namely AERONET, Atmospheric soundings and surface concentrations from monitoring networks. These networks measure among others the total aerosol optical depth (AOD, AERONET), vertical profiles of atmospheric parameters such as temperature, wind direction and speed, pressure and humidity (Atmospheric soundings) and surface concentration of multiple criteria pollutants such as ozone (O3) and fine particular matter (PM2.5, Monitoring Networks). These data, in addition to reveal the current state of the atmosphere allow to examine the performance of numerical models to simulate the relevant processes that modulate the air quality in a given place.
---
---